Welcome to Electrical Engineering
Our life would be unimaginable without the use of electrical energy. The growing utilization of it is a decisive prerequisite for a rapid development of industry and agriculture. At higher ambient temperatures, foodstuffs can only be kept for a prolonged period of time in refrigerators or cold-storage rooms which usually are also operated with electrical energy and list is endless. To face these challenges one need to be an electrical engineer with strong practical knowledge. The department consists of experienced and dynamic staff who imparts practical knowledge of electrical engineering by hands on training in laboratories. The department has advanced labs dedicated for different subject like Electrical machines, Switchgear & Protection, Power Electronics, Control and drives, Analog electronics, Digital electronics, Instrumentation, electrical Network and Software Simulation. This practical aspect enhances the quality of student in the Department of Electrical Engineering and provides the new horizon for future.
More Info...
Vision
To become a center of excellence in the field of electrical engineering to produce competent engineering graduates to serve the nation.
Mission
M1: To provide an atmosphere to the staff and students for continuous learning, applying, investigating and transfer of knowledge
M2: To promote student centered teaching-learning environment for developing professional technocrats with ethical values
M3: To provide suitable forums for enhancing research and creativity
PO-1: Students should be able to apply knowledge of mathematics, science and engineering fundamentals and Engineering in all aspects of Electrical Engineering.
PO-2: Students should be able to identify, formulate and analyse complex Electrical Engineering problems reaching substantiated conclusions using basic knowledge of mathematics, science and engineering.
PO-3: Students should be able to design solutions for complex engineering problems and design system components to meet specific needs while considering public health, society, environment and safety.
PO4: students should be able to design and conduct experiment, as well as to analyse and interpret data.
PO-5 : Students should be able to apply the techniques of using appropriate tools to investigate, analyse, design, simulate and /or fabricate/commission complete system involving generation, transmission and distribution of Electrical energy.
PO-6: Students should be able to apply reasoning informed by contextual knowledge to assess societal, health, safety, legal and cultural issues and the consequent responsibilities relevant to engineering practice.
PO-7: Students should be able to understand the impact of professional engineering solutions on society and environment and demonstrate knowledge of and need for sustainable development.
PO-8: Students should be able to apply ethical principles and commit to professional ethics and responsibilities and norms of the engineering practice.
PO-9: Students should be able to work effectively as an individual and as a member or leader in diverse teams and in multi-disciplinary settings.
PO-10: Students should be able to communicate effectively on complex engineering activities with the engineering community and with society at large.
PO-11: Students should be able to be familiar with project management problems and basic financial principles for multi-disciplinary work.
PO-12: Students should be able to recognize the need for identifying contemporary issues to changing technical scenario and an ability to engage in life-long learning to update himself /herself.
Programme Specific Outcomes
PSO1: Engineering Graduates will be able to design, formulate and investigate various problems of electric and electronic circuits, power electronics and power systems.
PSO2: Engineering Graduates will be able to apply modern software tools for design, simulation and analysis of communication system
Programme Educational Objectives
PEO-1: To acquire a strong background in basic science and mathematics and ability to use electrical engineering tools.
PEO-2: To enable effective knowledge of electrical engineering in students to solve complex engineering problems.
PEO-3: To produce graduates communicating effectively with colleagues, clients, employers and society with professional outlook.
PEO-4: To attain professional excellence through life-long learning.
Prof. Rahatullah Khan
HOD, Electrical Department
It gives me immense pleasure to welcome all of you to the Department of Electrical Engineering at Theem College of Engineering. The department, established in 2014, has been able to impart quality technical competency for Electrical students. The department admires technology development through innovations and its exploitation for the benefit of human kind. The department offers quality education through use of modern teaching aids technique. With qualified and experienced faculty the department boast of rich academic delivery both in theory and practical. The department conducts expert lectures, guest lectures and seminars by experienced technocrat regularly. Moreover sophisticated labs of the department like Power Electronics, Electrical Machines, Software lab etc simulate and emulate with the real time problems in a more practical way. Strengthening Electrical students association and formation of IETE student chapter will definitely expose the students to the cutting edge research and happenings in the national domain. To maintain the pace with industry requirements, the department is committed to conduct certified training and workshop courses like "Training on PLC/SCADA" held last year as vocational course. We motivate and appreciate our students for participation and competition at intercollegiate competition, conference, workshop, quiz competition and other technical, cultural as well as sports activity. Students are also encouraged to undergo supervised practical training in different industries so as to get hand on experience and become employable technocrats.
Teaching Staff
Non-Teaching Staff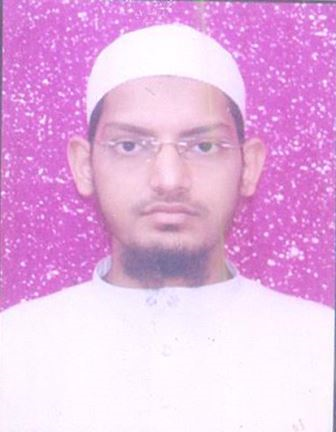 | | |
| --- | --- |
| Designation: | Lab. Assistant |
| Qualification: | |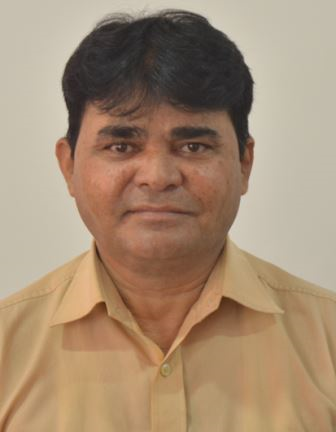 | | |
| --- | --- |
| Designation: | Attendant |
| Qualification: | |
Name of the Laboratory Description
Elect M/c-ii
View Lab
ALL THE INDUSTRY GARDE INDUCTION MOTORS AND GENERATORS ARE AVAILABLE WHICH GIVES PRACTICAL EXPOSURE TO THE STUDENTS.
Switchgear And Protection
View Lab
THIS LAB IS EQUIPED WITH INDUSTRY GRADE SWITCHGEAR AND PROTECTION SYSTEM . IT HAS VARIOUS TYPES OF RELAYS WHERE STUDENTS EXPOSED TO PRACTICAL ENVIRONMENT.
Elect M/c-i
View Lab
THIS LAB IS EQUIPED WITH SINGLE PHASE AND THREE PHASE MOTORS, TRANSFORMER AND POWER DISTRIBUTION PANEL WITH ADEQUATE SAFETY MEASURES.
Simulation
View Lab
Fully furnished and equipped with 24 desktops. It has all software for simulation of various subjects, supporting project simulation and project report writing with the help of latex.
Analog Electronics Lab
View Lab
This lab is equipped with all latest electronics components, measuring devices and power devices. Students gets knowledge of basic circuit implementation and troubleshooting.
Power Electronics Lab
View Lab
All the industry grade power devices and drives are available. Students acquire exposure of practical drives and their working.
Drives And Control
View Lab
This lab is fully equipped with standard drives for real time applications, which explores the practical applications at industry level.
Microprocessor And Microcontroller
View Lab
The main objective of this lab course is to gain the practical hands on experience of programming the 8086 microprocessor and 8051 microcontroller and also to gain knowledge on interfacing of different peripherals to microprocessor.
Instru & Control
View Lab
STUDENTS GETS KNOWLEDGE OF BASIC INSTRUMENTATION AND CONTROL SYSTEM.
Bee
View Lab
Basic electrical networks and wiring practicals are conducted here, which clears the fundamental concepts of students regarding electrical laws.
Notice Board
| | | | | | | | | | | |
| --- | --- | --- | --- | --- | --- | --- | --- | --- | --- | --- |
| Sem 3 | Applied Mathematics- III | To demonstrate basic knowledge of Laplace Transform. | To evaluate problems of Fourier series, Bessel Functions. | To solve Vector Algebra in electrical engineering. | To use Complex Variable in their engineering problems. | | | | | |
| Sem 4 | Applied Mathematics IV | To develop the proactive approach towards the selection of methods of solution of engineering problems in calculus. | To compute Eigen values and Eigen vectors. | To identify different probability distribution, learn sampling technique. | To evaluate complex integrals and use their applications in electrical engineering problems. | | | | | |
| Sem 5 | Power System - II | To understand different kind of faults on transmission line. | To analyse symmetrical fault | To analyse symmetrical components and unsymmetrical faults. | To illustrate and analyse power system transients | To understand insulation co-ordination in power system. | To understand and analyse corona on transmission line. | | | |
| Sem 6 | Protection and Switchgear Engineering | To select the appropriate switching/protecting device for substations. | To discriminate between the application of circuit breaker and fuses as a protective device. | To understand the basic concept of relay, types of relay and their applications in power system. | To select the specific protection required for different components of power system according to the type of fault. | To apply the specific protection provided for different types of transmission lines. | | | | |
| Sem 7 | Power System Operation & Control | To develop ability to analyze and use various methods to improve stability of power systems. | To understand the need for generation and control of reactive power. | To impart knowledge about various advanced controllers such as FACTs controllers with its evolution, principle of operation, circuit diagram and applications. | To illustrate the automatic frequency and voltage control strategies for single and two area case and analyze the effects, knowing the necessity of generation control | To understand formulation of unit commitment and economic load dispatch tasks and solve it using optimization techniques. | | | | |
| Sem 8 | Design Management & Auditing of Electrical System | Familiar with the basics of Electrical power system. | Familiar with the knowledge of designing of electrical distribution network. | Familiar with the Energy Monitoring, Targeting & Management of Electrical system. | Familiar with the electrical energy audit & energy efficient system design. | | | | | |